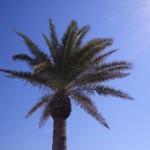 Most of us would love to retire early and spend our days relaxing instead of working. Unfortunately, if an investment professionalpromises that you can cash in your company retirement savings early, reinvest the money, and live comfortably off the proceeds, there is a good chance the offer istoo good to be true.
Because the prospect of early retirement can be quite tempting, and those who promote early retirement schemes can be so convincing, it's critical to investigate the broker or advisor's claims before making such an important decision.
As noted by FINRA, taking early retirement presents risks, and only makes sense if you have saved enough to begin with, make smart investment choices during your retirement years, and withdraw money at a rate that does not deplete your savings too early.
Below are a few tips for avoiding an early-retirement investment scheme:
Be skeptical of "free lunch" training sessions and other seminars that promote early retirement strategies, even if those events take place at the workplace. Don't assume that your employer is behind the event.
Be wary of early retirement pitches that invoke exceptions to IRS Section 72(t) as a "little-known loophole" that allows you to retire early. There's a lot more to a successful early retirement than avoiding a 10 percent tax penalty.
Think hard before trading the relative certainty of a company pension—which may offer steady and predictable payments for as long as you live—for the uncertainty of investments such as variable annuities and mutual funds whose value fluctuates, creating an unpredictable income stream and putting your nest egg at risk.
Before quitting and cashing in a 401(k), do a little math. Remember that even if you avoid the 10 percent early withdrawal tax penalty, you won't be able to spend every penny. Instead, you will have to pay ordinary income taxes on your withdrawals. Be sure to ask a tax professional about any other potential tax consequences of your decision.
If the strategy involves mutual fund investing, keep in mind that Class A mutual fund shares may be the best choice if the investment amount is large enough to qualify for a discount on front-end sales loads that may be offered for larger mutual fund investments and usually starts at $50,000, but sometimes can be as low as $25,000. Use FINRA's Fund Analyzer to compare and calculate mutual fund expenses.
If the strategy involves variable annuities, be aware that most variable annuities have sales charges, including asset-based sales charges or surrender charges. In addition, variable annuities may impose a variety of fees and expenses when you invest in them, including mortality and expense fees, administrative costs, and investment advisory fees. Some products offer, for an extra fee, enhanced benefits that go beyond standard contract features, such as living benefits—which are designed to protect a client's future income stream—as well as death benefits—which are designed to protect a client's death benefit payable to a beneficiary. The bottom line: variable annuities can be complex and expensive relative to other investments.
Check out whether the person offering you early retirement investments is registered with FINRA by checking FINRA BrokerCheck. If he or she is registered, be sure to check out any red flags raised by employment or disciplinary history.
At Wall Street Fraud, we are dedicated to offering assistance to those who have been hurt by improper corporate or investment practices.
If you have been the victim of stock brokerage fraud, securities fraud, mutual fund fraud, stockbroker fraud, annuities fraud, or any other type of investment fraud, please contact us today for a free case evaluation. Our talented and aggressive legal and professional staff is eager to help you recover your losses.