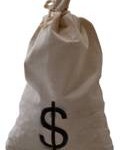 The Financial Industry Regulatory Authority (FINRA) announced last week that it has fined Citigroup Global Markets, Inc. $500,000 for failing to supervise a former registered sales assistant at the firm's branch office in Palo Alto, California. According to FINRA, Tamara Moon misappropriated $749,978 from 22 customers, falsified account records, and engaged in unauthorized trades in customer accounts over an eight-year period.
Moon's victims included elderly widows, a senior with Parkinson's disease, and her own father.
Brad Bennett, Executive Vice President and Chief of Enforcement said, "Tamara Moon used her knowledge of Citigroup's lax supervisory practices at the branch to take advantage of some of the firm's most vulnerable customers, including the elderly. Citigroup had reason to know what she was doing and could have stopped her."
More specifically, FINRA concluded that the firm failed to detect or investigate a series of "red flags" that, if acted upon, would brought Moon's improper use of customer funds to light. The red flags included exception reports highlighting conflicting information in new account applications and customer account records reflecting suspicious transfers of funds between unrelated accounts.
Citigroup also failed to implement reasonable systems and controls regarding the supervisory review of customer accounts, thus enabling Moon to falsify new account applications and other records.
In one such incident detailed by FINRA, Moon transferred $150,000 from an account held by a customer to a fraudulent account Moon created in her father's name. Two days later, Moon transferred $90,000 from the fraudulent account in her father's name to an account she controlled.
As we have highlighted on this blog, it is extremely important to monitor all of your investment accounts on a regular basis. If you do notice any discrepancies, raise your concerns immediately to the broker or firm's compliance office. If you think you have been the victim of misappropriation and are not satisfied with the broker's response, please contact us for assistance.
At Wall Street Fraud, we are dedicated to offering assistance to those who have been hurt by improper corporate or investment practices.
If you have been the victim of stock brokerage fraud, securities fraud, mutual fund fraud, stockbroker fraud, annuities fraud, or any other type of investment fraud, please contact us today for a free case evaluation. Our talented and aggressive legal and professional staff is eager to help you recover your losses.