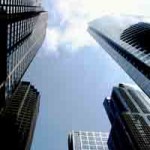 SunTrust Robinson Humphrey, Inc. (SunTrust RH) and SunTrust Investment Services, Inc. (SunTrust IS) will pay millions of dollars for violations related to the sale of auction rate securities (ARS), the Financial Industry Regulatory Authority (FINRA) has announced.
SunTrust RH, which underwrote the ARS, was fined $4.6 million for failing to adequately disclose the increased risk that auctions could fail, sharing material non-public information, using sales material that did not adequately disclose the risks associated with ARS, and having inadequate supervisory procedures and training concerning the sales and marketing of ARS.
SunTrust IS was fined $400,000 for having deficient ARS sales material, procedures, and training.
Brad Bennett, FINRA Executive Vice President and Chief of Enforcement, said, "SunTrust Robinson Humphrey and SunTrust Investment Services withheld information about the ARS market which prevented their sales representatives from making proper recommendations and their customers from making informed decisions about ARS. Because of that, the customers were left holding illiquid securities when the auctions failed."
In addition to the monetary fines imposed by FINRA, the firms will participate in a special FINRA-administered arbitration program for eligible investors to resolve investor claims for consequential damages.
At Wall Street Fraud, we are dedicated to offering assistance to those who have been hurt by improper corporate or investment practices.
If you have been the victim of stock brokerage fraud, securities fraud, mutual fund fraud, stockbroker fraud, annuities fraud, or any other type of investment fraud, please contact us today for a free case evaluation. Our talented and aggressive legal and professional staff is eager to help you recover your losses.