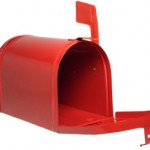 Some broker-dealers are inflating the postage and handling fees that they charge clients in order to increase profits, according to industry executives and regulators. As detailed in a recent Investment News article, postage and handling fees charged by broker-dealers can range from $3 or $4 to as high as $75 per transaction. In some cases, different branch offices of the same firm charge clients significantly different postage and handling fees.
The issue is currently on the radar on the Financial Industry Regulatory Authority (FINRA), which is said to be mulling the issuance of an investor alert. "We are taking a close look at excess charges for routine services, which some firms appear to be treating as an additional de facto commission," FINRA chairman Richard G. Ketchum said during a recent speech. "You can expect to see some enforcement activity in this area with respect to particularly egregious examples."
Postage and handling is just one of the fees and costs imposed on investors. Since even small differences in fees can translate into large differences in returns over time, it is important to understand the costs associated with any investment product. Here are some questions to ask your broker or investment advisor:
What are the total fees to purchase, maintain, and sell this investment?
Are there ways that I can reduce or avoid some of the fees I'll pay, such as by purchasing the investment directly?
How much does this investment have to increase in value before I break even?
What are the ongoing fees to maintain my account?
For mutual funds: How much will the fund charge me when I buy and/or sell shares?
For the investment professional: How do you get paid? By commission? By the amount of assets you manage? By another method? Do I have any choice on how to pay you? Should I pay you by the transaction, or pay a flat fee regardless of how many transactions I have?
At Wall Street Fraud, we are dedicated to offering assistance to those who have been hurt by improper corporate or investment practices.
If you have been the victim of stock brokerage fraud, securities fraud, mutual fund fraud, stockbroker fraud, annuities fraud, or any other type of investment fraud, please contact us today for a free case evaluation. Our talented and aggressive legal and professional staff is eager to help you recover your losses.