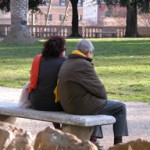 Older investors continue to be the most vulnerable investors, according to a recent report by CNN. Approximately 44% of investor complaints nationwide came from seniors, and about one-third of enforcement actions involved elder investment fraud, the North American Securities Administrators Association (NASAA) reports.
To reinforce this ongoing trend, CNN relayed the story of Art Tener, a California auto dealer that was sold an unsuitable annuity that handicapped his money for years. Art's son ultimately discovered that the man who had been escorting his father to meals and the museum was actually a local insurance agent, who had persuaded Art to roll $113,000 in savings he had in annuities into new deferred annuities that tied up the money for up to 16 years—despite a terminal illness that doctors said meant Art had less than two years to live.
According to the report, Art, then 79, had been worried about how he would pay for nursing-home care in case his wife, who suffered from Parkinson's disease, required it in the future. While he believed the new annuities would help, the transfer fees ultimately cost him nearly $11,000 in penalties. Moreover, since he couldn't get to his money without paying large surrender fees, he was no longer able to cover his living expenses without his children's help.
"He lost huge on this thing," says his son Jim, 52. "Instead of enjoying what turned out to be the last nine months of his life, he didn't have $100 to spare."
Unfortunately, Art Tener's story is not at all uncommon. In fact, one out of every five older Americans has been sold an unsuitable investment, paid excessive fees for a financial product or service, or been a victim of fraud, according to a 2010 study by the Investor Protection Trust.
At Wall Street Fraud, we are dedicated to offering assistance to those who have been hurt by improper corporate or investment practices.
If you have been the victim of stock brokerage fraud, securities fraud, mutual fund fraud, stockbroker fraud, annuities fraud, or any other type of investment fraud, please contact us today for a free case evaluation. Our talented and aggressive legal and professional staff is eager to help you recover your losses.