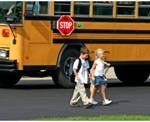 The Securities and Exchange Commission has charged St. Louis-based brokerage firm Stifel, Nicolaus & Co. and a former senior executive with defrauding five Wisconsin school districts by selling them unsuitably risky and complex investments funded largely with borrowed money.
As detailed by the SEC, Stifel and Senior Vice President David W. Noack created a proprietary program to help the school districts fund retiree benefits by investing in notes linked to the performance of synthetic collateralized debt obligations (CDOs).
The school districts established trusts that invested $200 million in three transactions from June to December 2006. According to the SEC's complaint, Stifel and Noack misrepresented the risk of the investments and failed to disclose material facts to the school districts. Ultimately, the investments were a complete failure, although they did generate substantial fees for Stifel and Noack.
"Let this be a teaching moment for sellers of complex financial products," said Robert Khuzami, Director of the SEC's Division of Enforcement. "The sale of these products to school districts or similar investors must meet well-established standards of suitability and accurate disclosure. Stifel and Noack violated these standards and jeopardized the ability of the school districts to fund operations and provide a quality education to students."
Elaine C. Greenberg, Chief of the SEC Division of Enforcement's Municipal Securities and Public Pensions Unit, added, "Stifel and Noack abused their longstanding relationships of trust with the school districts by fraudulently peddling these inappropriate products to them. They were clearly aware that the school districts could ill afford to bear the risk of catastrophic loss if these investments failed."
At Wall Street Fraud, we are dedicated to offering assistance to those who have been hurt by improper corporate or investment practices.
If you have been the victim of stock brokerage fraud, securities fraud, mutual fund fraud, stockbroker fraud, annuities fraud, or any other type of investment fraud, please contact us today for a free case evaluation. Our talented and aggressive legal and professional staff is eager to help you recover your losses.