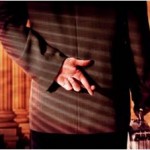 The Financial Industry Regulatory Authority (FINRA) has announced that an Illinois trader has been suspended for 16 months, fined $175,000, and will be required to pay restitution of $171,740 for engaging in manipulative trading activity. According to FINRA, Robert T. Bunda attempted to conceal his improper trading activity—including spoofing that artificially impacted the market price of a Nasdaq security—through the use of one of his 11 undisclosed outside brokerage accounts.
Many investors may be unfamiliar with the term "spoofing." Essentially, it involves placing small limit orders at prices that improve the National Best Bid or Offer (NBBO) for a security, allowing the trader to take advantage of the improved prices by executing larger orders at another firm that offers execution guarantees at the NBBO. Once the larger order is executed at the artificially inflated price, the trader cancels the initial limit orders.
In this case, FINRA found that Bunda entered over 4,000 small share orders through his trading account at Great Point Capital LLC, his employer, to improve the NBBO for a Nasdaq security.
After the market moved, Bunda entered a significantly larger order on the opposite side of the market to obtain a beneficial execution for his undisclosed personal brokerage account.
After receiving the beneficial execution, Bunda cancelled a majority of the market moving orders he had entered through his Great Point account. Bunda engaged in a repeated pattern of spoofing to move the market for his own personal gain.
In total, Bunda bought and sold shares in his undisclosed personal brokerage account in over 400 instances for an advantageous price gain of $171,740.
Thomas Gira, Executive Vice President, FINRA Market Regulation, said, "This case underscores FINRA's commitment to aggressively pursue disciplinary actions for manipulative trading schemes that undermine legitimate trading activity. Bunda's conduct was designed to artificially move the market for his own personal gain and demonstrates an unsuccessful attempt to conceal improper trading activity through non-disclosure of outside brokerage accounts."
At Wall Street Fraud, we are dedicated to offering assistance to those who have been hurt by improper corporate or investment practices.
If you have been the victim of stock brokerage fraud, securities fraud, mutual fund fraud, stockbroker fraud, annuities fraud, or any other type of investment fraud, please contact us today for a free case evaluation. Our talented and aggressive legal and professional staff is eager to help you recover your losses.