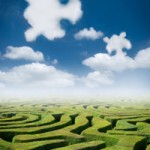 Hedge funds have received a great deal of negative press coverage over the past year (consider the case of Raj Rajaratnam), yet they continue to grow in both number and total assets under management.
As funds of hedge funds become more available to everyday investors, investors need to understand the unique risks posed by these products.
Historically, everyday investors did not need to concern themselves with these unregistered securities because they were largely out of reach. Because of the risks they posed and the lack of any public offering, hedge funds were essentially private investment pools for wealthy, financially sophisticated investors.
However, funds are now available to investors that are registered with the SEC and invest in unregistered, private hedge funds. In essence, funds of hedge funds are pooled investments in several unregistered hedge funds. Because registered funds of funds can have lower minimum investments than private hedge funds (some as low as $25,000), they are more available to everyday investors.
However, before you consider investing in a registered fund of hedge funds, it is important to understand the features of these investments as well as the risks involved.
Unregistered Investments:
Funds of hedge funds generally invest in several private hedge funds that are not subject to the SEC's registration and disclosure requirements. As such, many of the normal investor protections that are common to most traditional registered investments are missing. This makes it difficult for both you and the fund of funds manager to assess the performance of the underlying hedge funds or independently verify information that is reported. All of this can make it easier for an unscrupulous hedge fund manager to engage in fraud.
Risky Investment Strategies:
Hedge funds very often use speculative investment and trading strategies. Many hedge funds are honestly managed, and balance a high risk of capital loss with a high potential for capital growth. The risks hedge funds incur, however, can wipe out your entire investment. If you can't afford to lose your entire investment, then perhaps hedge funds and funds of hedge funds are not for you.
Lack of Liquidity:
Hedge funds, both the unregistered and registered variety, are illiquid investments and are subject to restrictions on transferability and resale. Unlike mutual funds, there are no specific rules on hedge fund pricing. Registered hedge fund units may not be redeemable at the investor's option and there is probably no secondary market for the sale of the hedge fund units. In other words, you may not be able to get the money you invested in the hedge fund back when you want out of the investment.
Adverse Tax Consequences: The tax structure of registered fund of hedge funds may be complex. There also may be delays in receiving important tax information. This may require you to obtain an extension to file your income tax return.
Expenses and Fees: Expenses in funds of hedge funds are significantly higher than most mutual funds. For example, one such fund of funds has an annual asset base fee of 2.15%. In comparison, mutual funds have expense ratios averaging 1.36%, based on data from the SEC's Report of Mutual Fund Fees and Expenses. The manager of this fund of funds also gets 10% of any annual gain that exceeds an 8% return. Because it invests in a number of private hedge funds, a fund of funds also bears part of the fees and expenses of those underlying hedge funds as well. You should be sure you understand the fee structure of any fund of hedge funds that you consider investing in.
Source: FINRA
At Wall Street Fraud, we are dedicated to offering assistance to those who have been hurt by improper corporate or investment practices.
If you have been the victim of stock brokerage fraud, securities fraud, mutual fund fraud, stockbroker fraud, annuities fraud, or any other type of investment fraud, please contact us today for a free case evaluation. Our talented and aggressive legal and professional staff is eager to help you recover your losses.