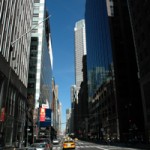 Charles Schwab Corp. has filed two lawsuits claiming that 11 major banks conspired to manipulate Libor, which is used to set interest rates on hundreds of trillions of dollars of securities, reports Reuters. More specifically, Schwab alleges that the banks violated antitrust, racketeering, and securities laws by teaming up to depress the London Interbank Offered Rate, a floating benchmark for what banks charge each other on short-term loans.
Schwab's lawsuits, filed last week with the U.S. District Court in San Francisco, said the collusion deprived it of returns on tens of billions of dollars of Libor-based investments that the company and eight of its money market and ultra-short term bond mutual funds made from 2007 to early 2011.
"Surreptitiously bilking investors of their rightful rates of returns on their investments, defendants reaped hundreds of millions, if not billions, of dollars in ill-gotten gains," Schwab said.
Defendants include the three largest U.S. banks—Bank of America, JPMorgan Chase, and Citigroup—as well as Barclays Plc., Credit Suisse Group AG, Deutsche Bank AG, HSBC Holdings Plc., Lloyds Banking Group Plc., Royal Bank of Scotland Group Plc., UBS AG, and WestLB AG.
Schwab is not the first to sue over Libor, and U.S. and Japanese regulators were reported earlier this year to have been investigating possible manipulation during the 2006-2008 period.
What does this mean for investors?
Investors may not realize that this type of manipulation could impact their investments. About $350 trillion of derivatives and other financial products are based on Libor, and small declines in the rate can cost borrowers and lenders billions of dollars in interest income, which of course ultimately affects everyday investors.
At Wall Street Fraud, we are dedicated to offering assistance to those who have been hurt by improper corporate or investment practices.
If you have been the victim of stock brokerage fraud, securities fraud, mutual fund fraud, stockbroker fraud, annuities fraud, or any other type of investment fraud, please contact us today for a free case evaluation. Our talented and aggressive legal and professional staff is eager to help you recover your losses.