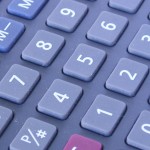 So they can settle a fraud lawsuit brought by investors in the defunct investment bank, several former Lehman Brothers Holdings Inc. officials, including former Chief Executive Richard Fuld, have asked a bankruptcy judge to release $90 million in insurance funds, Reuters reports.
In court documents filed last week, Fuld and 13 other current and former directors asked Judge James Peck to modify bankruptcy rules to permit access to insurance policies to finance a settlement.
The lawsuit, which sought class-action status, was filed on behalf of investors in some of the more than $31 billion of equity and debt that Lehman sold beginning in 2006. The investors accused Lehman of grossly misrepresenting the company's condition in its financial statements and securities offerings.
U.S. District Judge Lewis Kaplan in Manhattan federal court is handling the lawsuit, which is being led by five retirement funds. The lead plaintiffs include two California pension funds, the Alameda County Employees' Retirement Association and the Operating Engineers Local 3 Trust Fund, as well as public retirement funds in Guam, Northern Ireland, and Edinburgh, Scotland.
Before Kaplan can consider any settlement, Peck must first allow the release of the insurance funds, which are otherwise frozen as part of the automatic stay provisions of the U.S. Bankruptcy Code. Judge Peck has released insurance funds nine times in the past to pay for settlements, defense costs and legal judgments, according to the court papers.
The funds would come from liability policies worth $250 million in total, issued by such companies as ACE Bermuda Insurance Ltd., Liberty Mutual Insurance Co., and Arch Insurance Co., according to the filing.
We will provide updates on the status of the settlement as they become available.
At Wall Street Fraud, we are dedicated to offering assistance to those who have been hurt by improper corporate or investment practices.
If you have been the victim of stock brokerage fraud, securities fraud, mutual fund fraud, stockbroker fraud, annuities fraud, or any other type of investment fraud, please contact us today for a free case evaluation. Our talented and aggressive legal and professional staff is eager to help you recover your losses.