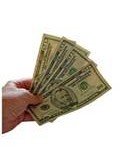 The Securities and Exchange Commission's Office of Investor Education and Advocacy has issued an to investors, including deaf investors, about the risk of "advance fee fraud" schemes involving companies with names similar to Imperia IBC ("Imperia").
The SEC has sanctioned the company in the past for investment fraud schemes that targeted deaf investors. In October of 2010, the SEC obtained a temporary restraining order and emergency asset freeze against Imperia for defrauding more than 14,000 investors worldwide, many of which were deaf. The SEC's Office of Investor Education and Advocacy issued an Investor Alert at the time warning of the scheme.
What Is Advance Fee Fraud?
The current scheme involves advance fee fraud, which, as its name suggests, involves asking an investor to pay a fee up front—in advance of receiving any proceeds, money, stock, or warrants—in order for the deal to go through. The phony fee may be characterized as a "processing fee," a commission, regulatory fee or tax, or some other incidental expense. Sometimes, advance fee frauds even target investors who have already lost money in prior investment schemes.
In light of the SEC alert, investors should be skeptical of any request for an advance fee and thoroughly research the person or group making the request. If you have a question or concern about an investment, you can obtain more information by contacting the SEC or your state securities regulator. You can also research the background of the investment professional using FINRA's BrokerCheck.
Finally, if you think you have been the victim of an advance fee scam, our securities fraud attorneys may be able to help.
At Wall Street Fraud, we are dedicated to offering assistance to those who have been hurt by improper corporate or investment practices.
If you have been the victim of stock brokerage fraud, securities fraud, mutual fund fraud, stockbroker fraud, annuities fraud, or any other type of investment fraud, please contact us today for a free case evaluation. Our talented and aggressive legal and professional staff is eager to help you recover your losses.