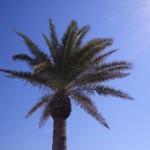 A former Morgan Stanley stockbroker in Honolulu has been sentenced to four years and nine months in prison for perpetrating a brazen investment fraud. According to media reports, the stockbroker's victims were his own in-laws.
While he was a stockbroker at Morgan Stanley Dean Witter, Kimura allegedly embezzled $1.5 million from members of his wife's family. In addition, prosecutors maintain that he made stock trades with an unnamed Japanese company owned by his father-in-law, resulting in losses of approximately $360,000 while he created reports of alleged interest earned.
In April, Kimura pleaded guilty to one count each of bank fraud, wire fraud, money laundering, and filing a false tax return. In addition to the jail sentence, Chief U.S. District Judge Susan Oki Mollway also ordered Kimura to pay his former employer, Morgan Stanley, $1.5 million in restitution.
Morgan Stanley has settled separately with his former wife's family.
Finally, the 42-year-old stockbroker must also pay the Internal Revenue Service more than $500,000 to cover taxes he would have paid had he accurately reported his income to the government, according to a statement by the U.S. Attorney's office.
At Wall Street Fraud, we are dedicated to offering assistance to those who have been hurt by improper corporate or investment practices.
If you have been the victim of stock brokerage fraud, securities fraud, mutual fund fraud, stockbroker fraud, annuities fraud, or any other type of investment fraud, please contact us today for a free case evaluation. Our talented and aggressive legal and professional staff is eager to help you recover your losses.