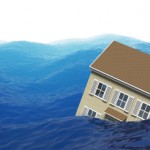 The Federal Housing Finance Agency, which oversees mortgage giants Fannie Mae and Freddie Mac, is the latest entity to go after the country's major banks for investment losses related to mortgage-backed securities.
In court documents filed last week, the regulator sued 17 large banks and financial institutions over subprime losses of approximately $200 billion.
The FHFA has accused Bank of America Corp and its Countrywide and Merrill Lynch units, Barclays Plc., Citigroup Inc., Goldman Sachs Group Inc., JPMorgan Chase & Co, Royal Bank of Scotland Group Plc., and others of misrepresenting the evaluations they had conducted on mortgages prior to bundling them into securities, according to Reuters.
The FHFA maintains that the securities should have never been sold because the underlying mortgages did not meet investors' criteria. As more borrowers fell behind in their mortgage payments or went into foreclosure, the securities' value plummeted, causing record losses.
In total, Bank of America faces three FHFA lawsuits, covering losses on more than $57 billion of securities. JPMorgan faces claims related to $33 billion of securities, and Royal Bank of Scotland was sued over $30.4 billion of securities.
At Wall Street Fraud, we are dedicated to offering assistance to those who have been hurt by improper corporate or investment practices.
If you have been the victim of stock brokerage fraud, securities fraud, mutual fund fraud, stockbroker fraud, annuities fraud, or any other type of investment fraud, please contact us today for a free case evaluation. Our talented and aggressive legal and professional staff is eager to help you recover your losses.