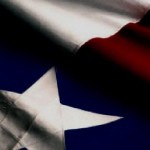 A greedy stockbroker is usually bad news for investors, as it generally results in some form of stockbroker fraud. In a recent case, the Financial Industry Regulatory Authority (FINRA) sanctioned a Texas stockbroker and his firm for a number of fraudulent activities, including excessive trading in customer accounts, unauthorized trading, and making unsuitable investments.
Excessive Commissions
According to FINRA, stockbroker Mohammed Akram Khan effected transactions and generated approximately $380,296 in commission charges and customers' accounts incurred losses of approximately $399,000.
The findings also stated that Khan executed, or caused the execution of, options transactions at prices that were unfair, in that the commissions charged on such transactions were excessive in light of all factors relevant to the transactions; the trades involved opening and closing transactions in listed index options traded on an options exchange, for which immediate execution was obtained through the firm's clearing firm.
Unsuitability
FINRA also found that Khan recommended opening options transactions to his firm's customers without having reasonable grounds to believe that the recommended transactions were suitable for the customers.
For instance, Khan did not have a reasonable basis for believing that the customers had sufficient knowledge and experience to evaluate the risks of the transactions. In addition, he had no reason to reasonably believe that they were financially able to bear the risks of the recommended positions in the options contracts.
Unauthorized Trading
FINRA found that Khan exercised discretion in executing options transactions in customers' accounts. However, none of the customers provided Khan or the firm with written authorization to exercise discretion in their accounts and none of the accounts were accepted by the firm or a registered options principal in writing as discretionary accounts.
At Wall Street Fraud, we are dedicated to offering assistance to those who have been hurt by improper corporate or investment practices.
If you have been the victim of stock brokerage fraud, securities fraud, mutual fund fraud, stockbroker fraud, annuities fraud, or any other type of investment fraud, please contact us today for a free case evaluation. Our talented and aggressive legal and professional staff is eager to help you recover your losses.