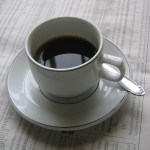 The current state of the stock market and overall economy have even the most steadfast investors rattled. Unfortunately, that is just what unscrupulous investment professionals are counting on, leading to an increase in securities fraud.
As detailed in a recent article, the financial crisis has changed the landscape of investment fraud. Fraudsters increasingly include hapless stockbrokers looking to recoup their losses, while their victims tend to be men in their 50s and early 60s, who are desperately trying to set up a comfortable retirement.
Despite being well educated, many victims have had a recent change in their financial circumstances, including home foreclosures, unemployment, or dwindling stock investments, that makes them more susceptible to investment fraud.
"There's a huge chunk of people of pre-retirement age taking more risks than they previously would because they're just afraid they won't cross the finish line," said Doug Shadel, a former fraud investigator and now director of AARP in Washington state.
He cited a former stockbroker who lost $40,000 to an oil-and-gas scheme, taking a risk he would have advised his clients to avoid. "He told me, 'I'm 57 years old, and I looked at my 401(k) (retirement savings) and realized I have to find a way to make more money.'"
At the same time, it appears investors may also be turning on each other. "We've seen signs of perpetrators being elders themselves, people who were invested in the stock market when it crashed and lost a lot of their savings," said Slade Dukes, administrator of the Elder Consumer Protection Program at Stetson University. "One of the ways they are going to recoup it is to victimize their own."
Given the changing landscape of securities fraud, it is important for investors to carefully research and evaluate any potential investment opportunity before turning over their hard earned savings. For tips on weathering the challenging financial times, please check out our recent blog post.
At Wall Street Fraud, we are dedicated to offering assistance to those who have been hurt by improper corporate or investment practices.
If you have been the victim of stock brokerage fraud, securities fraud, mutual fund fraud, stockbroker fraud, annuities fraud, or any other type of investment fraud, please contact us today for a free case evaluation. Our talented and aggressive legal and professional staff is eager to help you recover your losses.