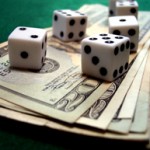 Pennsylvania-based investment firm New Century Investment Management LLC and Ward Onsa of Marco Island, Florida have been charged with solicitation fraud, misappropriation, and issuing false account statements by the U.S. Commodity Futures Trading Commission (CFTC).
According to media reports, the CFTC alleges that New Century and Onsa bilked at least 12 investors out of at least $2.2 million from March 2005 to September 2010.
According to the complaint, filed in the U.S. District Court for the Eastern District of Pennsylvania, Onsa ran a hedge fund that traded commodities futures on the Chicago Mercantile Exchange. When the hedge fund suffered huge losses, Onsa failed to inform investors. Instead, he covered up the losses by issuing false account statements showing that the funds had increased in value.
In addition, the CFTC alleges that Onsa used participants' funds to pay his own debts and personal expenses. For instance, he allegedly used $5,177.39 of the investors' funds to pay taxes on his Marco Island residence as well as to make more than $38,000 in debit card purchases and ATM withdrawals for his personal benefit. As with all Ponzi schemes, Onsa also used the funds of new investors to repay old investors.
According to the CFTC, it is seeking restitution to defrauded customers, monetary fines, and a trading ban against Onsa.
As this case and the more infamous Bernie Madoff Ponzi scheme have demonstrated, very intelligent people are defrauded all of the time. That is why it is so important to carefully research every investment opportunity.
At Wall Street Fraud, we are dedicated to offering assistance to those who have been hurt by improper corporate or investment practices.
If you have been the victim of stock brokerage fraud, securities fraud, mutual fund fraud, stockbroker fraud, annuities fraud, or any other type of investment fraud, please contact us today for a free case evaluation. Our talented and aggressive legal and professional staff is eager to help you recover your losses.