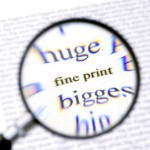 Investors have likely seen media reports about the UBS equity trader suspected of causing a $2.3 billion loss by making unauthorized trades. The London trader, Kweku Adoboli, is now facing charges for fraud and false accounting dating to 2008.
But what does that mean for U.S. investors?
Britain's financial watchdog, the FSA, and its Swiss counterpart FINMA have launched an investigation, but the trader's fraudulent actions do not seem to have resulted in any investor losses. Although this is very good news for the firm's clients, it does raise concerns about UBS's risk management procedures, which are designed to catch this type of unauthorized trading and protect clients from investment fraud.
Unfortunately, this is not the first time that the bank has faced allegations of fraud and lax risk management. As detailed on this blog, UBS has recently faced lawsuits and government investigations related the sale of auction-rate securities and Lehman-issued 100% Principal-Protection Notes.
In addition, the UBS scandal also revives the debate about whether regulatory agencies, in both the U.S. and overseas, are doing enough to control bets made on the trading floors of banks, many of which received taxpayer bailouts in the wake of the financial crisis. In fact, the current UBS scandal actually revealed that the investment products at the heart of the UBC scandal—Exchange Trade Funds (ETFs)—are not currently regulated due to a loophole in Britain's financial regulatory scheme.
Finally, although ETFs are largely regulated in the United States, the scandal confirms that they do carry a higher risk than many other investment products. As we recently discussed on this , because of the their high degree of risk, they are unsuitable for many investors.
At Wall Street Fraud, we are dedicated to offering assistance to those who have been hurt by improper corporate or investment practices.
If you have been the victim of stock brokerage fraud, securities fraud, mutual fund fraud, stockbroker fraud, annuities fraud, or any other type of investment fraud, please contact us today for a free case evaluation. Our talented and aggressive legal and professional staff is eager to help you recover your losses.