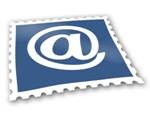 As we continuously highlight on this blog, stockbroker fraud can take many forms. Most recently, a former Pennsylvania broker was barred from the securities industry after it was discovered that he had been sending fake emails about a customer's loan application.
Nathaniel Aaron Finkin, a former Morgan Stanley Smith Barney broker, was recently barred in a settlement agreement with the Financial Industry Regulatory Authority (FINRA) after he sent three fabricated emails to individuals involved in the customer's loan negotiations, according to Reuters.
Finkin, in the emails, "impersonated personnel" from an outside law firm that Morgan Stanley Smith Barney hired to negotiate the customer's loans, according to the document. The emails, sent during August and September 2009 from a personal Hotmail account, were made to appear "as if they were sent by a paralegal at the outside law firm," according to the settlement. The so-called paralegal was supposedly forwarding another email she purportedly received from a lawyer in the firm, according to the settlement.
This is not the broker's first brush with FINRA. In 2010, an arbitration panel denied Finkin's request to recommend expunging references to inappropriate use of emails from his public disclosure record. The panel, in that case, found that Finkin sent six unapproved emails from a personal account to clients, according to a ruling.
At Wall Street Fraud, we are dedicated to offering assistance to those who have been hurt by improper corporate or investment practices.
If you have been the victim of stock brokerage fraud, securities fraud, mutual fund fraud, stockbroker fraud, annuities fraud, or any other type of investment fraud, please contact us today for a free case evaluation. Our talented and aggressive legal and professional staff is eager to help you recover your losses.