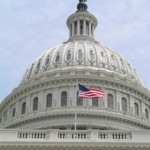 The debate over who should regulate investment advisors heated up again last week, with the Financial Industry Regulatory Authority arguing that it is up to the task.
As we have previously mentioned on this blog, Congress is currently assessing new regulatory policies for investment advisers and broker-dealers. We are closely monitoring these developments since they impact how securities fraud will be policed in the future
Currently, FINRA only oversees broker-dealers, while the Securities and Exchange Commission is the watchdog for investment advisers. Staffing and funding issues, however, prevent the SEC from thoroughly policing the industry. Last year, the SEC was only able to examine 9% of all registered investment advisers.
Currently, there are three possible solutions of the table:
Instituting user fees that would pay for the SEC's adviser exam program;
Handing over oversight of persons that are registered as both investment adviser and broker to FINRA; and
Establishing a law that would allow for an SRO (possibly overseen by FINRA) for investment advisers.
The Financial Services Institute Inc., Securities Industry and Financial Markets Association, the National Association of Insurance and Financial Advisors, and the Association for Advanced Life Underwriting all testified before Congress that they support FINRA as an SRO for advisers. FINRA has also testified that it is prepared to take over the additional responsibilities.
However, at least one state regulator expressed concern that FINRA lacks the accountability and transparency required to properly oversee investment advisors.
"SROs remain organizations built on the premise of self-rule and are, as a matter of first principle, accountable to their members, not the investing public," said Steven Irwin, Pennsylvania's securities commissioner and the North American Securities Administrators Association's legislative-affairs chairman. "No matter how many safeguards are instituted, an SRO has substantial and inherent conflicts of interest that governmental regulators do not."
We will of course keep you updated on this issue as it unfolds.
Source: Investment News
At Wall Street Fraud, we are dedicated to offering assistance to those who have been hurt by improper corporate or investment practices.
If you have been the victim of stock brokerage fraud, securities fraud, mutual fund fraud, stockbroker fraud, annuities fraud, or any other type of investment fraud, please contact us today for a free case evaluation. Our talented and aggressive legal and professional staff is eager to help you recover your losses.