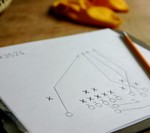 NFL players earn millions of dollars every year for their play on the field. Therefore, it may not be surprising that they are often the targets of unscrupulous investment advisors looking to capitalize on their wealth off the field. However, it is startling to learn just how many players actually fall victim to investment fraud.
This past summer, a federal jury convicted the CEO of a Texas-based investment firm for an investment scheme that conned more than 300 investors, including Heisman winners Ty Detmer, Earl Campbell, and Chris Weinke as well as former NFL quarterback Jeff Blake and NFL kicker David Akers.
Between 1999 and 2002, at least 78 players were defrauded of more than $42 million from a wide variety of investment schemes, according to the NFL Players Association. According to a Sports Illustrated investigation, by the time they have been retired for two years, 78% of former NFL players are bankrupt or facing severe financial difficulties. To make matters worse, these scams often use current or former NFL players to persuade their peers to participate in the alleged investment opportunity.
In response to the growing and widespread fraud, the NFLPA launched its Financial Advisors Program in 2002, but critics say the union's screening process has its shortcomings and investment schemes are still thriving in the NFL.
In 2008, six players sued the NFL and the NFLPA when an investment planner named Kirk Wright defrauded the group out of $20 million. Wright was an NFLPA-approved adviser who had $400,000 in liens against him at the time he was verified, ESPN reports.
In 2009, more than 27 members of the New Orleans Saints team and staff invested hundreds of thousands of dollars in nonexistent tax credits from a film studio for which team's long snapper at the time, Kevin Houser, also an investor. Several of the victims have filed suit against Houser, who was also a licensed securities broker, for selling them the investments based on fraudulent representations that the film company owned the tax credits being sold.
Our law firm has seen these schemes firsthand and worked with professional athletes to recover their investment losses. If you have been the victim of investment fraud, we will work just as hard to help you recover your losses.
At Wall Street Fraud, we are dedicated to offering assistance to those who have been hurt by improper corporate or investment practices.
If you have been the victim of stock brokerage fraud, securities fraud, mutual fund fraud, stockbroker fraud, annuities fraud, or any other type of investment fraud, please contact us today for a free case evaluation. Our talented and aggressive legal and professional staff is eager to help you recover your losses.