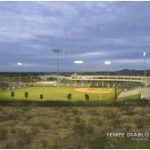 Although professional athletes are paid millions of dollars for their success on the field, they often fail when it comes to investing. In fact, many NFL, NBA, and MLB players lose most or all of their money, often before reaching retirement.
Although salaries have risen steadily during the last three decades, reports from a host of sources (athletes, players' associations, agents and financial advisers) indicate that:
By the time they have been retired for two years, 78% of former NFL players have gone bankrupt or are under financial stress because of joblessness or divorce.
Within five years of retirement, an estimated 60% of former NBA players are broke.
MLB players are not immune to financial distress. Ten current and former big leaguers—including Johnny Damon of the Yankees, Jacoby Ellsbury of the Red Sox, Mike Pelfrey of the Mets, and Scott Eyre of the Phillies—fell victim to the $8 billion fraud allegedly perpetrated by Texas financier Robert Allen Stanford.
Like many other investors, professional athletes are often not well versed in financial matters. A Sports Illustrated article on why professional athletes go broke quotes one former football player as stating, "I once had a meeting with J.P. Morgan and it was literally like listening to Charlie Brown's teacher."
"With athletes, there's an extraordinary metamorphosis of financial challenge," says agent Leigh Steinberg, who has represented the NFL's No. 1 pick a record eight times. "Coming off college scholarships, they probably haven't even learned the basics of budgeting or keeping receipts." This subsequently triggers two serious mistakes: hiring the wrong people as advisers and trusting them far too much.
Given their unfamiliarity with the ins and outs of investing, professional athletes often rely on investment advisors, money managers, and other professionals to manage their money, often with disastrous results.
According to the Sports Illustrated article, overcharging is the most common form of financial fraud for athletes. "It's basically large-scale shoplifting," Ed Butowsky, managing partner at Chapwood Investments, tells SI. "Athletes don't know industry standards, so virtually every one of them is being robbed."
In addition, brokers will encourage them to buy bonds with longer maturities because the commissions on them are often larger. Or they'll overcharge on portfolios—2% or 3% instead of the customary 1%, Butowsky also stated.
Our law firm has worked with professional athletes to recover their losses. If you have been the victim of investment fraud, we will work just as hard to help you.
At Wall Street Fraud, we are dedicated to offering assistance to those who have been hurt by improper corporate or investment practices.
If you have been the victim of stock brokerage fraud, securities fraud, mutual fund fraud, stockbroker fraud, annuities fraud, or any other type of investment fraud, please contact us today for a free case evaluation. Our talented and aggressive legal and professional staff is eager to help you recover your losses.