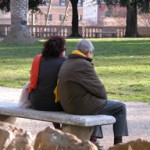 Although anyone can fall victim to a financial scam, investment fraud scams are more frequently targeting older Americans.
The Federal Bureau of Investigation has created some useful resources regarding how seniors can best protect themselves from common fraud schemes.
For instance, the FBI has compiled an informative list of why senior citizens are so attractive to potential fraudsters. A few reasons are listed below.
Senior citizens are most likely to have a "nest egg," to own their home, and/or to have excellent credit—all of which make them attractive to con artists.
People who grew up in the 1930s, 1940s, and 1950s were generally raised to be polite and trusting. Scammers exploit these traits, knowing that it is difficult or impossible for these individuals to say "no" or just hang up the telephone.
Older Americans are less likely to report a fraud because they don't know who to contact, are too ashamed at having been scammed, or don't know they have been scammed. In addition, elderly victims may not report crimes because they are concerned that relatives may think the victims no longer have the mental capacity to take care of their own financial affairs.
At Wall Street Fraud, we are dedicated to offering assistance to those who have been hurt by improper corporate or investment practices.
If you have been the victim of stock brokerage fraud, securities fraud, mutual fund fraud, stockbroker fraud, annuities fraud, or any other type of investment fraud, please contact us today for a free case evaluation. Our talented and aggressive legal and professional staff is eager to help you recover your losses.