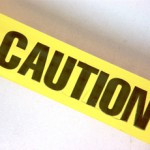 The Securities and Exchange Commission's Office of Investor Education and Advocacy and the North American Securities Administrators Association (NASAA) have issued an Investor Alert warning investors of the potential risks associated with investing through self-directed individual retirement accounts.
In its alert, NASAA notes a recent increase in reports of fraudulent investment schemes that offered a self-directed IRA as a key feature. State securities regulators have investigated numerous cases where a self-directed IRA was used in an attempt to lend credibility to a fraudulent scheme. Similarly, the SEC has brought numerous cases in which promoters of fraudulent schemes steered investors to self-directed IRAs.
While self-directed IRAs can be a safe way to invest retirement funds, investors should be mindful of potential fraudulent schemes when considering this investment product, including:
• Misrepresentations Regarding Custodial Responsibilities – Fraud promoters can misrepresent the responsibilities of self-directed IRA custodians to deceive investors into believing that their investments are legitimate or protected against losses. Fraud promoters often state or suggest that self-directed IRA custodians investigate and validate any investment in a self-directed IRA. Self-directed IRA custodians are responsible only for holding and administering the assets in a self-directed IRA. They generally do not evaluate the quality or legitimacy of any investment in the self-directed IRA or its promoters. Furthermore, most custodial agreements between a self-directed IRA custodian and an investor explicitly state that the self-directed IRA custodian has no responsibility for investment performance.
• Exploitation of Tax-Deferred Account Characteristics – Self-directed IRAs are tax-deferred retirement accounts that carry a financial penalty for prematurely withdrawing money before a certain age. This financial penalty may induce self-directed IRA investors to keep funds in a fraudulent scheme longer than those investors who invest through other means.  Also, the prospect of an early withdrawal penalty could encourage an investor to become passive with a lesser degree of oversight than a managed account might receive, allowing a fraud promoter to perpetrate his fraud longer.
• Lack of Information for Alternative Investments – Self-directed IRAs usually allow investors to hold alternative investments such as real estate, mortgages, tax liens, precious metals, and private placement securities. Unlike publicly-traded securities, financial and other information necessary to make a prudent investment decision may not be as readily available for these alternative investments. Even when financial information for these alternative investments is available, it may not be audited. Furthermore, self-directed IRA custodians usually do not investigate the accuracy of this financial information. This lack of available information for alternative investments makes them a popular tool for fraud promoters' schemes.
Given the inherent risks associated with self-directed IRAs, investors should be sure to thoroughly research the merits of a proposal, and should check with regulators about the background and history of the investment and its promoters before turning over their hard-earned money.
At Wall Street Fraud, we are dedicated to offering assistance to those who have been hurt by improper corporate or investment practices.
If you have been the victim of stock brokerage fraud, securities fraud, mutual fund fraud, stockbroker fraud, annuities fraud, or any other type of investment fraud, please contact us today for a free case evaluation. Our talented and aggressive legal and professional staff is eager to help you recover your losses.