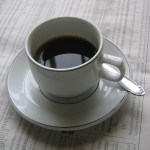 As investment fraud attorneys, we encourage investors to research any potential investment opportunity by using a tool offered by the Financial Industry Regulatory Authority called BrokerCheck. Since many investors are unfamiliar with it, this post offers additional insight into FINRA's BrokerCheck and how to use it to protect yourself from fraud.
As the name implies, BrokerCheck allows investors to search for a brokerage firm or individual broker by name or registration number and view details of their background. For individual brokers, the database provides information about the broker's employment history, licenses, registration, and professional certifications.
Most importantly, BrokerCheck will also tell you whether the broker has been:
Charged or convicted of any criminal felonies
Charged or convicted of any investment-related misdemeanors
Subject to any industry disciplinary actions or investigations by regulators
Involved in any investment-related civil actions or proceedings
Named in any consumer-initiated complaints, arbitration proceedings, or civil law suits
Cited for failing to pay judgments or liens
Undergone bankruptcy proceedings
Terminated by an employer following allegations of misconduct or failing to supervise subordinates
Finally, investors can access a separate database to view FINRA's disciplinary actions against brokers. The database catalogs cases and actions beginning in 2006 that are eligible for publication pursuant FINRA Rule 8313 (Release of Disciplinary Complaints, Decisions and Other Information). The disciplinary actions are searchable by individual name, firm name, case number, date range, document type, document text, or CRD number.
At Wall Street Fraud, we are dedicated to offering assistance to those who have been hurt by improper corporate or investment practices.
If you have been the victim of stock brokerage fraud, securities fraud, mutual fund fraud, stockbroker fraud, annuities fraud, or any other type of investment fraud, please contact us today for a free case evaluation. Our talented and aggressive legal and professional staff is eager to help you recover your losses.