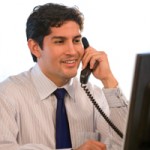 Florida-based iTRADEdirect.com Corp. was recently expelled from FINRA membership after it was discovered that the firm was operating a boiler room-type investment scheme.
Specifically, the FINRA found that the firm's registered representatives cold-called potential customers from a boiler room, opened accounts for people who never agreed to be firm customers, and made unauthorized trades for those purported customers, as well as for their actual customers.
According to FINRA's finding, iTRADEdirect.com's brokers predicted substantial increases in stock prices, often to specific levels, and the firm issued false trade confirmations and made other efforts to induce potential customers to pay for unauthorized transactions in furtherance of its fraudulent scheme.
As in many fraud cases, iTRADEdirect.com's representatives also made recommendations to customers without obtaining the information needed to make suitability determinations, including investment objectives, risk tolerance, financial condition, and investment experience.
To cover up its tracks, iTRADEdirect.com also created false new account documentation, including falsified new account information forms and new account applications that set forth false, inaccurate and baseless information regarding customers' income, net worth, investment experience, risk tolerance, and social security numbers.
If you were a victim of the iTRADEdirect.com investment scheme, we may be able to help you recover your losses.
At Wall Street Fraud, we are dedicated to offering assistance to those who have been hurt by improper corporate or investment practices.
If you have been the victim of stock brokerage fraud, securities fraud, mutual fund fraud, stockbroker fraud, annuities fraud, or any other type of investment fraud, please contact us today for a free case evaluation. Our talented and aggressive legal and professional staff is eager to help you recover your losses.