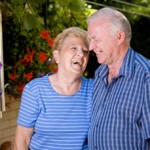 Given the growing number of investment schemes that target older investors, additional research regarding elder fraud detection and prevention is certainly needed.
With this aim, the Stanford University's Center on Longevity and the FINRA Investor Education Foundation have launched a new research center designed to be a resource for law enforcement, the government, and research groups studying how Americans lose billions of dollars each year to investment fraud.
The goal of this joint initiative is to connect research to practical prevention and detection efforts.
One of the primary focuses of the Research Center on the Prevention of Financial Fraud will be elder fraud. Although the elderly are clear targets of fraud and their victimization is widespread, "The factors that go into making people vulnerable are not well understood," said psychology Professor Laura Carstensen, the center's founding director.
Carstensen also notes, as we have on this blog, that early findings go against the conventional wisdom. Older people are targeted simply because they often have accumulated more wealth—not necessarily because they are frail and helpless. Far from being less financially savvy, they are often more so, having trusted relationships with financial advisers and institutions.
"Even people who did everything right are finding themselves in situations where those savings are being stolen," she said.
"We assumed that the people who were defrauded were less financially literate." said Doug Shadel, a leading expert on fraud schemes and the elderly. "It's not the case at all." Victims typically include "doctors and lawyers and presidents of companies."
The center will hold its inaugural conference, "The State and Future of Financial Fraud," Nov. 3-4 in Washington, D.C.
At Wall Street Fraud, we are dedicated to offering assistance to those who have been hurt by improper corporate or investment practices.
If you have been the victim of stock brokerage fraud, securities fraud, mutual fund fraud, stockbroker fraud, annuities fraud, or any other type of investment fraud, please contact us today for a free case evaluation. Our talented and aggressive legal and professional staff is eager to help you recover your losses.