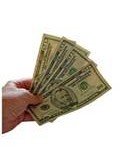 The Financial Industry Regulatory Authority (FINRA) has ordered Raymond James generic cialis & Associates, Inc. (RJA) and Raymond James Financial Services, Inc. (RJFS) to pay restitution of $1.69 million to more than 15,500 investors who were charged unfair and unreasonable commissions on securities transactions.
Specifically, FINRA found that from Jan. 1, 2006 to Oct. 31, 2010, RJA and RJFS used automated commission schedules for equity transactions that charged more than 15,500 customers nearly $1.69 million in excessive commissions on over 27,000 transactions involving, in most instances, low-priced securities.
In addition, FINRA found that the firms' supervisory systems were inadequate because the firms established inflated schedules and rates without proper consideration of the factors necessary to determine the fairness of the commissions, including the type of security and the size of the transaction.
Brad Bennett, FINRA Executive Vice President and Chief of Enforcement, said, "Raymond James failed to adequately monitor its supervisory systems and as a result, both Raymond James & Associates and Raymond James Financial Services overcharged thousands of customers on their securities transactions. Broker-dealers must ensure that their automated systems set commission charges that are fair to investors."
FINRA required the firms to revise their automated commission schedules to conform to the requirements of the Fair Prices and Commissions Rule. In addition to requiring RJA and RJFS to repay approximately $1.69 million in overcharges, each firm is required to calculate and repay additional overcharges from Nov. 1, 2010, through the date that each firm revised its schedule. FINRA also fined RJA $225,000 and RJFS $200,000.
At Wall Street Fraud, we are dedicated to offering assistance to those who have been hurt by improper corporate or investment practices.
If you have been the victim of stock brokerage fraud, securities fraud, mutual fund fraud, stockbroker fraud, annuities fraud, or any other type of investment fraud, please contact us today for a free case evaluation. Our talented and aggressive legal and professional staff is eager to help you recover your losses.