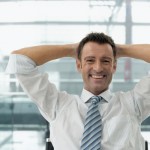 Stockbrokers who sell products that promise high returns without the approval of their broker-dealers are become a growing concern for state securities regulators, according to a recent Investment News article. The investment scheme, known as "selling away," has recently been investigated at several well-known franchisee and independent broker-dealers, including Edward Jones, Raymond James Financial Services Inc., and Woodbury Financial Services Inc.
As detailed in the article, brokers involved in these schemes typically operate in one- or two-man offices and have no branch manager overseeing them on a day-to-day basis. Cases typically involve a broker's selling an unapproved financial product that ultimately results in investor losses.
Below are a few examples of selling away schemes:
The Securities and Exchange Commission in February charged Thomas Keough, a broker based in Massachusetts and formerly affiliated with Raymond James Financial Services Inc., with illegally selling unregistered promissory notes for a subprime auto lender in a scheme that raised $110 million from hundreds of investors. Investors who bought the promissory notes were promised returns of 9% to 15%, according to the SEC. Meanwhile, Mr. Keough make more than $500,000 in referral fees between 2004 and 2009, the SEC said.
Former Woodbury Financial broker Joshua Gould was sentenced in July to 97 months in prison by a Missouri federal judge for a variety of actions, including selling unregistered securities in private businesses. Mr. Gould touted those investments as "unconventional" and bringing "an increased rate of return," according to statements by Missouri officials.
How Prevalent Is "Selling Away?"
According to state and federal regulators, selling away is a becoming more widespread. "There's been an increase in selling away," said Matt Kitzi, Missouri securities commissioner and head of the enforcement section for the North American Securities Administrators Association Inc., which represents state securities regulators. He attributed the increase to fallout from the credit crisis.
"When the financial crisis hit, brokers and agents were left with clients who weren't happy with the investment options they were offered. Some brokers, also looking to supplement their income, went outside the traditional market, trying to find other products to push," Mr. Kitzi said.
According to NASAA's 2011 survey of state securities enforcement officials, selling away ranked eighth last year on a list of the top 10 industry violations not involving fraud, with 54 reported enforcement actions against registered members of the securities industry.
The Message for Investors
Given the growing prevalence of these schemes, it is important for investors to verify that their broker is using products within the firm's rules and the regulators' requirements. In addition, investors should be highly speculative of any "off the books" opportunity offered by their broker and immediately report any suspicious offers to the firm's compliance office.
At Wall Street Fraud, we are dedicated to offering assistance to those who have been hurt by improper corporate or investment practices.
If you have been the victim of stock brokerage fraud, securities fraud, mutual fund fraud, stockbroker fraud, annuities fraud, or any other type of investment fraud, please contact us today for a free case evaluation. Our talented and aggressive legal and professional staff is eager to help you recover your losses.