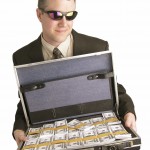 Although Fisher Investments is run by Kenneth Fisher, who has made a career out of writing about investment for Forbes magazine, that does not mean the firm is immune from fraud claims. In fact, Fisher Investment has a surprisingly dubious record given the firm's success.
As we reported in a several months ago, Fisher Investments was recently ordered to pay damages in the amount of $376,000 related to claims that the firm breached its fiduciary duty to a retired investor. In that case, the arbitrator found that:
"Fisher failed to make reasonable inquiry into Ms. Silverstein's financial situation, investment experience, and investment objectives or ignored that  information. Instead of tailoring its recommendation to Ms. Silverstein's circumstances and needs, as it promised to do and had a duty to do, Fisher simply made the same recommendation to Ms. Silverstein that it makes to the vast majority of its clients: 100 percent equities benchmarked to the MSCI World (MXWO) Index."
Unfortunately, this is not the only recent complaint against Fisher Investments. In 2009, at least two investor claims were reportedly filed against Fisher Investments alleging breach of fiduciary duty. Specifically, investors have claimed that the firm invested their funds too heavily in equities, which resulted in massive losses when the market collapsed.
According to a Bloomberg BusinessWeek article posted back in May 2004, Fisher's investment business was the subject of scrutiny from a number of former clients who claimed the firm's advertising promises did not match up with its results.
Specifically, the former clients reportedly disputed the concept of Fisher Investments as offering custom-tailored investor portfolios, according to the news source. In fact, former Fisher Investment counselor Dan Laimon said that virtually all of the portfolios are the same, despite the discrepancy in income and objectives of the various clients.
"Almost 99% of the Fisher portfolios are identical in their composition," Laimon told the news source at the time, adding that such uniformity was strange due to the "very wide range of their clients' investment objectives, income requirements, and risk tolerance."
If you have suffered investment losses after investing with Fisher Investments, we may be able to help you recover your losses. Contact us today at 215-839-3953 for a free consultation.
At Wall Street Fraud, we are dedicated to offering assistance to those who have been hurt by improper corporate or investment practices.
If you have been the victim of stock brokerage fraud, securities fraud, mutual fund fraud, stockbroker fraud, annuities fraud, or any other type of investment fraud, please contact us today for a free case evaluation. Our talented and aggressive legal and professional staff is eager to help you recover your losses.