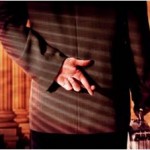 The U.S. Commodity Futures Trading Commission (CFTC) has announced the filing of a civil complaint charging Jeffrey Liskov and his company, EagleEye Asset Management, LLC (EagleEye), both of Plymouth, Mass., with defrauding at least one customer in the United States of over $3 million of retirement funds while trading off-exchange foreign currency contracts (forex) on the customer's behalf.
The CFTC complaint alleges that, from at least October 2008 to August 2010, Liskov failed to inform the customer that he was an unsuccessful forex trader and that forex trading is highly volatile and extremely risky. Liskov also allegedly misrepresented to the customer that forex trading suited conservative investment goals.
The complaint further alleges that Liskov engaged in unauthorized trading of the customer's accounts, misappropriated funds, and forged the customer's signatures on wire transfer and account opening documents that he provided to the brokerage house carrying her accounts.
As a result of this unauthorized trading scheme, Liskov and EagleEye received approximately $235,000 in performance incentive fees to which they were not entitled, according to the complaint. By the time the customer discovered the unauthorized trading, Liskov and EagleEye allegedly had lost over $3.24 million by trading forex.
In its continuing litigation, the CFTC seeks a return of ill-gotten gains, restitution, rescission, civil monetary penalties, trading and registration bans, and a permanent injunction against further violations of the federal commodities laws.
If you have been the victim of forex fraud, we may be able to help you recover your losses. Contact us today at 215-839-3953 for a free consultation.
At Wall Street Fraud, we are dedicated to offering assistance to those who have been hurt by improper corporate or investment practices.
If you have been the victim of stock brokerage fraud, securities fraud, mutual fund fraud, stockbroker fraud, annuities fraud, or any other type of investment fraud, please contact us today for a free case evaluation. Our talented and aggressive legal and professional staff is eager to help you recover your losses.