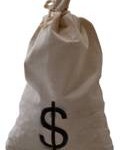 Forex trading is big in the news this week; unfortunately, it is at the expense of defrauded investors. Just yesterday, we detailed a $3 million forex scheme perpetrated by a Massachusetts firm. Today's fraud is on a much larger scale as it involves one of the country's largest banks—Bank of New York Mellon—and investor losses projected to be in the billions.
More specifically, New York Attorney General Eric Schneiderman sued BNY Mellon for $2 billion last week, claiming it earned that amount over 10 years by defrauding clients in foreign currency exchange transactions.
According to Schneiderman's office, BNY Mellon misrepresented rates it would give currency transactions, providing nearly the worst rates of the trading day instead of the best. The case began with a 2009 whistle-blower complaint followed by an investigation.
Similarly, the U.S. Attorney for the Southern District of New York also announced it had filed a civil fraud lawsuit in Manhattan federal court against the bank, alleging BNY Mellon engaged in a scheme to defraud custodial clients who have used the bank's foreign exchange services from at least 2000 to the present.
The suit seeks injunctive relief and hundreds of millions of dollars in civil penalties under the Institutional Reform, Recovery and Enforcement Act of 1989, according to the U.S. Attorney's Office.
Source: MSNBC
If you have been the victim of forex fraud, we may be able to help you recover your losses. Contact us today at 215-839-3953 for a free consultation.
At Wall Street Fraud, we are dedicated to offering assistance to those who have been hurt by improper corporate or investment practices.
If you have been the victim of stock brokerage fraud, securities fraud, mutual fund fraud, stockbroker fraud, annuities fraud, or any other type of investment fraud, please contact us today for a free case evaluation. Our talented and aggressive legal and professional staff is eager to help you recover your losses.