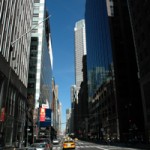 According to the Financial Industry Regulatory Authority (FINRA), Fidelity Brokerage Services LLC had agreed to make an offer to repurchase illiquid auction rate securities (ARS) from certain investors who purchased ARS via the firm's website between February 13, 2008, and March 4, 2008, in addition to paying a fine of $375,000.
As detailed in a report released by FINRA, Fidelity's website depicted ARS as liquid and omitted material facts about ARS, including risks that investments in ARS could become illiquid. The findings stated that the firm stated on its website that while a failed auction could occur, it did not disclose any risk relating to the potential consequences of a failed auction. Moreover, the website did not contain disclosure that broker-dealers placed supporting bids to ensure that auctions would not fail or that the broker-dealers who did this were under no obligation to continue that practice.
FINRA also found that the firm did not revise its website disclosure about ARS until after numerous ARS auctions failed. Finally, FINRA found that the firm failed to establish and maintain procedures reasonably designed to ensure it marketed ARS in compliance with federal securities laws and applicable FINRA and/or MSRB rules.
Fidelity has agreed to arbitrate claims for consequential damages filed by individual eligible investors (those who purchased ARS from the firm at any time between May 31, 2006, and February 28, 2008, into accounts maintained at the firm) relating to eligible ARS through a special arbitration program (SAP) in accordance with rules set forth by FINRA.
This process is voluntary on the part of qualifying investors and does not preclude investors who elect not to participate in the SAP from pursuing other remedies.
If you are concerned about investments you have made in auction rate securities with Fidelity, contact us today at 215-839-3953 for a free consultation.
At Wall Street Fraud, we are dedicated to offering assistance to those who have been hurt by improper corporate or investment practices.
If you have been the victim of stock brokerage fraud, securities fraud, mutual fund fraud, stockbroker fraud, annuities fraud, or any other type of investment fraud, please contact us today for a free case evaluation. Our talented and aggressive legal and professional staff is eager to help you recover your losses.