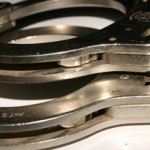 Last week, Raj Rajaratnam was sentenced to a record 11 years in prison for insider trading, marking the end of the hedge fund trader's closely watched fall from grace. He is the highest-profile person to be prosecuted in the government's recent crackdown on insider trading. In fact, assistant U.S. Attorney Reed Brodsky described Mr. Rajaratnam as the "modern face of insider trading" during the sentencing hearing.
As we previously discussed on this blog, Rajaratnam was convicted of trading on inside company information gathered from a network of company executives and lawyers. The government alleged Rajaratnam made as much as $63.8 million in illicit profits from 2003 to March 2009, and the case involved trading in more than one dozen stocks.
U.S. District Judge Richard Holwell in New York said during sentencing that the billionaire investor's crimes "reflect a virus in our business culture that needs to be eradicated." The judge also ordered Rajaratnam to pay a $10 million fine and forfeit $53.8 million.
As detailed by the Wall Street Journal, the sentencing is arguably a defining moment for the government's campaign to wipe out what it describes as rampant illegal trading on Wall Street. Although the 11-year sentence falls far short of the recommendations made by prosecutors (they had sought over 24 years), it still exceeds any other insider trading punishment handed down to date.
Additional information about insider trading is available here.
At Wall Street Fraud, we are dedicated to offering assistance to those who have been hurt by improper corporate or investment practices.
If you have been the victim of stock brokerage fraud, securities fraud, mutual fund fraud, stockbroker fraud, annuities fraud, or any other type of investment fraud, please contact us today for a free case evaluation. Our talented and aggressive legal and professional staff is eager to help you recover your losses.