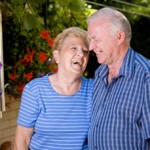 California Governor Jerry Brown recently signed the Annuities Protection Bill (Assembly Bill 689) into law. The new law is designed to "help protect the hard-earned financial security of Californians, especially seniors, and end an alarming breeding ground for fraud," according to the bill's author Assemblyman Bob Blumenfield, D-San Fernando.
As securities fraud attorneys, we applaud the efforts of the state of California to address the growing problem of annuities fraud.
As we have mentioned on this blog, older investors are frequently sold annuities without understanding that their investment funds could be tied up for years and prohibitively expensive to access in the case of a financial emergency or other change in circumstances.
Under California's new law, insurers are required "to verify that an annuity purchase, exchange or replacement is reasonably 'suitable' for the consumer, based on the consumer's age, income, financial objectives, liquidity needs and other data before recommending the purchase of an annuity to a consumer."
It takes effect on January 1, 2012.
Source: Annuity News Journal
If you have been the victim of annuities fraud, we may be able to help you recover your losses. Contact us today at 215-839-3953 for a free consultation.
At Wall Street Fraud, we are dedicated to offering assistance to those who have been hurt by improper corporate or investment practices.
If you have been the victim of stock brokerage fraud, securities fraud, mutual fund fraud, stockbroker fraud, annuities fraud, or any other type of investment fraud, please contact us today for a free case evaluation. Our talented and aggressive legal and professional staff is eager to help you recover your losses.