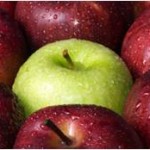 An investor lawsuit now claims that David Lerner brokers consistently borrowed from a line of credit and used distributions investors were recycling back into the real estate investment trust to meet the targeted dividend payouts for their Apple REITs. The allegations amend an original class action complaint filed in June, just weeks after the Financial Industry Regulatory Authority Inc. sued David Lerner Associates for misleading investors regarding the REITs.
As we detailed in an earlier blog post, both the lawsuit and FINRA contend that Lerner provided misleading performance figures for Apple REITs and implied that future investments could be expected to achieve similar results. Brokers at David Lerner allegedly told clients that the Apple REITs were safe conservative investments that would protect their savings from the volatility of the stock market.
In the latest development, the amended class action complaint alleges that the distribution paid to investors did not match the level of income generated from the various Apple REITs, which invested primarily in Marriott and Hilton extended-stay hotels. The lawsuit suit says investors were promised regular, annualized returns of approximately 7% to 8%.
According to the complaint, David Lerner represented that distributions would be made based on cash flow. Offering documents, however, stated that paying distributions from other sources could happen only in "certain circumstances" and "from time to time."
However, Apple REIT Eight paid $238.2 million in distributions to investors from 2007 to 2010, with only $82.3 million—or 34%—coming from cash from the REIT's operations, according to the complaint. Similarly, Apple REIT Nine from 2008 to 2010 paid $188.5 million in distributions, with $42.2 million—or 22%—derived from cash from operations.
David Lerner Associates and other defendants "paid distributions without regard to profitability, even as they acquired properties at prices they knew could not conceivably justify the level of distributions they were paying," the complaint alleges.
This is particularly important given that paying for a nontraded REIT's distribution with cash from operations has become one of the most closely monitored measuring points for a REIT product, according to industry insiders.
Source: Investment News
If you have been the victim of REIT-related fraud, we may be able to help you recover your losses. Contact us today at 215-839-3953 for a free consultation.
At Wall Street Fraud, we are dedicated to offering assistance to those who have been hurt by improper corporate or investment practices.
If you have been the victim of stock brokerage fraud, securities fraud, mutual fund fraud, stockbroker fraud, annuities fraud, or any other type of investment fraud, please contact us today for a free case evaluation. Our talented and aggressive legal and professional staff is eager to help you recover your losses.