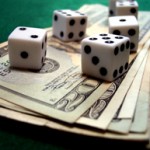 As so-called "self-directed individual retirement accounts" gain in popularity among investors, complaints about securities fraud in these accounts are also on the rise, according to securities regulators. Therefore, before investing in these products, investors should carefully consider the risks.
Many banks and brokerage firms limit IRA investors to stocks, bonds, mutual funds, and certificates of deposit. As a result, investors who wish to purchase "alternative" investments, such as real estate and precious metals, generally must open a self-directed account at a custodial firm that handles these assets.
According to the Securities and Exchange Commission and the North American Securities Administrators Association, self-directed IRAs currently hold approximately $94 billion, or 2% of the $4.7 trillion in all IRAs.
While regulators say they don't separately track cases involving self-directed IRAs, states "are noticing an increase" in complaints related to the accounts, says Matt Kitzi, Missouri's securities commissioner and the head of NASAA's enforcement section.
For instance, Missouri regulators recently ordered Stephen Edward Gwin, a promoter of fraudulent variable annuities, to pay $36,000 in fines for diverting $1 million from older adults' self-directed IRAs into his own pocket, says Mr. Kitzi.
One of the primary reasons self-directed IRAs have become targets for fraud is because they allow investors to hold unregistered securities—investments that are generally exempt from SEC requirements to publish audited financial statements. This makes unscrupulous conduct by investment professional far more difficult to detect. For more information about the risks associated with self-directed IRAs, see our previous blog post available here.
Given the high risk for fraud, investors should perform due diligence before investing in a self-directed IRA and be should to use an IRA custodian that's regulated by state or federal banking authorities.
If you have been the victim of IRA-related fraud, we may be able to help you recover your losses. Contact us today at 215-839-3953 for a free consultation.
Source: Wall Street Journal
At Wall Street Fraud, we are dedicated to offering assistance to those who have been hurt by improper corporate or investment practices.
If you have been the victim of stock brokerage fraud, securities fraud, mutual fund fraud, stockbroker fraud, annuities fraud, or any other type of investment fraud, please contact us today for a free case evaluation. Our talented and aggressive legal and professional staff is eager to help you recover your losses.