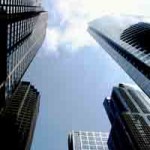 Buying mutual funds through a broker or other investment professional usually means choosing among different classes of mutual funds. In most cases, the only differences among these classes is how much you will pay in expenses and how much your broker will be paid for selling you the fund.
The sale of mutual funds is prone to fraud because a broker may receive higher commissions from the sale of one share relative to others. Therefore, it is important to determine whether the class your broker recommends is a suitable investment, meaning that it is in your best interest and not just in the interest of your broker or adviser.
You can find out if a mutual fund has different classes by looking at the prospectus. The most common share classes—A, B, and C—are detailed by FINRA here.
To protect yourself from fraud, ask your broker or financial adviser the following questions before purchasing mutual funds shares from any class:
Which class of shares is best for me, given the amount of my investment and length of time I plan to own the mutual fund?
Would you put in writing why, given my time horizon and purchase amount, you think it would be more beneficial for me to purchase a certain share class rather than another class?
What breakpoints are available if the same amount of class A shares were purchased instead of class B or C shares?
How much will you be paid, over time, for selling me each type of share?
In recent years, abuses regarding the unsuitability of large sales of class B and C shares have been investigated. If you believe that a sale of a mutual fund share was improper, we may be able to help. Contact us today at 215-839-3953 for a free consultation.
At Wall Street Fraud, we are dedicated to offering assistance to those who have been hurt by improper corporate or investment practices.
If you have been the victim of stock brokerage fraud, securities fraud, mutual fund fraud, stockbroker fraud, annuities fraud, or any other type of investment fraud, please contact us today for a free case evaluation. Our talented and aggressive legal and professional staff is eager to help you recover your losses.