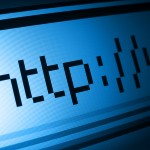 Unfortunately, family and friends may not be the only people looking to "connect" with you on social media websites like Twitter and Facebook. Securities regulators are warning that social media may be the latest investment fraud "hot spot."
Specifically, the North American Securities Administrators Association (NASAA) has issued a warning that scammers are using the information you post online to make highly targeted investment pitches within your social group. The strategy makes sense—fraudsters can target a wide group of people without even leaving their computer.
With this in mind, it is a good idea to adjust your privacy settings to limit publicly accessible personal information. The information gathered from your online profile, such as your personal interests, hometown, schools, likes and dislikes, only makes it easier for an unscrupulous promoter to target you for a scam.
No matter where an investment opportunity may come from, here are some red flags to watch out for, according to NASAA:
An investment that is supposedly low risk with a high return. Just remember: Risk and reward are equal partners. If the risk is low, the return is low. If the risk is high, the return is potentially high. If anyone is promising a low-risk investment with a return that is far above recent average returns, you are probably about to be scammed.
Someone says he's got an investment opportunity with foreign operations. Many people don't even bother to check out an investment opportunity with stateside operations, so how can you really check out the legitimacy of a foreign operation? You usually can't.
If you're being offered a bonus to sign friends up for an investment deal, use caution.
Con artists will tell you to go to a Web site to get more information. But when you do, there's little concrete information. This should be a gigantic red flag. My 11-year-old can create a Web site. Even if a site looks professional, click away from it if it offers little or no information about the company or details about the investment, NASAA says.
If an investment promoter won't give you written information, walk away from the deal. With a legitimate investment opportunity you'll get a prospectus or other written information detailing the risks of the investment and procedures to get your money out.
If you have been the victim of online investment fraud, we may be able to help you recover your losses. Contact us today at 215-839-3953 for a free consultation.
Source: Washington Post
At Wall Street Fraud, we are dedicated to offering assistance to those who have been hurt by improper corporate or investment practices.
If you have been the victim of stock brokerage fraud, securities fraud, mutual fund fraud, stockbroker fraud, annuities fraud, or any other type of investment fraud, please contact us today for a free case evaluation. Our talented and aggressive legal and professional staff is eager to help you recover your losses.