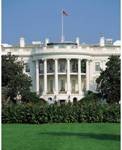 Hubert H. "Skip" Humphrey III, 69, a former Minnesota attorney general, has been appointed to head the office within the Consumer Financial Protection Bureau that will address issues affecting older Americans such as investment fraud schemes and phony reverse mortgage deals. As many of our readers may be aware, the CFPB was created under the Dodd-Frank Act and is tasked with helping citizens navigate through increasingly complex financial landscape, particularly during a recession.
At Wall Street Fraud, we are happy that older investors will be given a strong voice in the new agency. As Humphrey noted in a press conference, senior investors lose almost $3 billion annually to financial fraud.
"This office presents a unique opportunity to shed light on the hidden epidemic of senior financial abuse and to help seniors in the difficult financial challenges they face," he said.
"For most seniors, our retirement savings — if we have any — and our homes are all we have. If we want to keep a good standard of living and enjoy our retirement years, we need to hang on to these assets … without worrying whether or not the nest egg will be enough."
Humphrey indicated part of that work will involve research on investment fraud and interviewing older investors to find out what kinds of difficulties they have faced in the past. He also urged those who have been scammed to speak out — loudly.
"The more we speak out, the more we learn from each other," he said. "In my years as attorney general, I learned if you have tough enforcement and regulations, which are essential, you really also need well-educated folks so they can make decisions by themselves — to be able to say no when you are being pressured."
If you have been the victim of elder investment fraud, we may be able to help you recover your losses. Contact us today at 215-839-3953 for a free consultation.
Source: AARP
At Wall Street Fraud, we are dedicated to offering assistance to those who have been hurt by improper corporate or investment practices.
If you have been the victim of stock brokerage fraud, securities fraud, mutual fund fraud, stockbroker fraud, annuities fraud, or any other type of investment fraud, please contact us today for a free case evaluation. Our talented and aggressive legal and professional staff is eager to help you recover your losses.