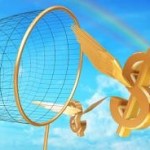 The North American Securities Administrators Association recently compiled a list of the Top 10 financial products and practices that threaten to trap unwary investors. In today's post, we will review the financial products most prone to investment fraud. Tomorrow we will take a look at the most common practices used by unscrupulous investment professionals.
Distressed Real Estate Schemes. Investment offerings involving distressed real estate have been on the rise following the collapse of the real estate bubble. While many legitimate investment offerings are tied to real estate, investment pools targeting distressed real estate have become increasingly popular with con artists as well as investors. Investments in properties that are bank-owned, in foreclosure, pending short sales or otherwise in distress inevitably carry substantial risks and should be evaluated carefully. Just like other securities, interests in real estate ventures also must be registered with state securities regulators.
Energy Investments. Swindlers continue to attempt to trick investors by using high-pressure marketing tactics touting the mystique associated with untapped oil and gas reserves and bountiful production runs. Even genuine oil and gas investments almost always bear a high degree of risk. Investors must realize the distinct possibility that they could lose their total investment in legitimate ventures. Energy investments tend to be poor alternatives for those planning for retirement and should be avoided by anyone who cannot afford to strike out when trying to strike it rich.
Gold and Precious Metals. Higher precious metal prices and the promise of an ever-appreciating, "tangible" asset have lured unsuspecting investors into a variety of scams. Many recent schemes are variations on old themes: a promoter seeking capital for extraction equipment to reopen a long dormant mine in exchange for a full refund plus interest and a stake in the mine. In another case, operators claimed to have special coins or nuggets that they can store or trade for investors in special markets for high profits and returns. Investors suffered heavy losses in each of these cases. And despite ubiquitous promises to the contrary, there are no guarantees with gold or precious metals, even in legitimate markets. In the spring of 2011, silver's value declined by 30 percent in a single three-week period.
Promissory Notes. Investors seeking safety in uncertain economic conditions or those enticed by the promise of big returns through a private, informal loan arrangement may suffer deep losses investing in unregistered or fraudulent promissory notes. These notes give investors a false sense of security with promises or guarantees of fixed interest rates and safety of principal. However, even legitimate notes carry some risk that the issuers may not be able to meet their obligations. Often initially pitched as personal loans or short-term business arrangements, most promissory notes and the persons who sell them must be registered with state securities regulators. Unregistered promissory notes are often covers for Ponzi schemes and other scams. Investors should check with their state regulator to determine whether a promissory note and the seller/borrower are properly registered.
Securitized Life Settlement Contracts. Life settlement contracts are investments in the death benefits of insurance policies that insure the lives of unrelated third parties. Legitimate investments in life settlement contracts involve a high degree of risk, and investors may be responsible for routinely paying costly premiums for policies that insure people who outlive their life expectancies. Outside the legitimate offerings, crooks are embracing new schemes to deceive even cautious investors. For example, "securitized" life settlement contracts are increasingly popular investments that combine life settlement contracts with traditional securities, such as bonds that supposedly guarantee a fixed return on a fixed date, regardless of whether the insured outlive their life expectancies. This risk-reducing structure has too often proven fraudulent and left victims with nothing but worthless paper issued by a bonding company that does not maintain sufficient assets to fulfill the guarantee, operates in an unregulated overseas territory or simply does not exist.
Source: NASAA
If you have been defrauded in connection with any of the above products, we may be able to help you recover your losses. Contact us today at 215-839-3953 for a free consultation.
At Wall Street Fraud, we are dedicated to offering assistance to those who have been hurt by improper corporate or investment practices.
If you have been the victim of stock brokerage fraud, securities fraud, mutual fund fraud, stockbroker fraud, annuities fraud, or any other type of investment fraud, please contact us today for a free case evaluation. Our talented and aggressive legal and professional staff is eager to help you recover your losses.