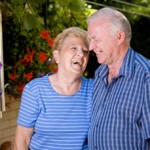 Hundreds of vulnerable senior citizens in Arizona cashed in their retirement investments and paid millions of dollars in unnecessary fees, according to recent annuity fraud lawsuits against a Scottsdale-based estate-planning company. Sadly, this story is representative of similar schemes targeting seniors around the country.
The annuities fraud lawsuits were filed against officials with National Future Benefits Unlimited, alleging that the firm generated large commissions by scaring and misleading elderly clients into surrendering existing annuities and buying new ones. These actions left the clients paying steep surrender charges to insurance companies and facing potential tax liabilities, according to the lawsuits.
As reported by AZ Central, one lawsuit, filed by another insurance company, claims National Future Benefits systematically targeted clients to cash out their annuities; meanwhile, another lawsuit against the company, filed by an elderly Phoenix couple, contends they were bilked out of most of their assets.
The two cases described above highlight the risks associated with purchasing annuities and the issues that must be taken into account when considering such an investment, including surrender fees and tax consequences. Most importantly, seniors must understand that annuities often tie up assets for a significant amount of time, making them unsuitable for many older investors.
Before turning over your hard-earned money, below are a few tips to keep in mind:
Understand everything you are being told. Don't be afraid to ask questions.
Get a complete listing of fees, commissions and potential penalties.
Compare similar products from several companies before making a decision.
Understand that the principal could be unavailable for several years without sharp penalties.
Be aware that some options can affect the amount of your monthly payout.
Keep copies of all documents, correspondence, and receipts.
If you were pressured into purchasing an unsuitable annuity, we may be able to help you recover your losses. Contact us today at 215-839-3953 for a free consultation.
At Wall Street Fraud, we are dedicated to offering assistance to those who have been hurt by improper corporate or investment practices.
If you have been the victim of stock brokerage fraud, securities fraud, mutual fund fraud, stockbroker fraud, annuities fraud, or any other type of investment fraud, please contact us today for a free case evaluation. Our talented and aggressive legal and professional staff is eager to help you recover your losses.