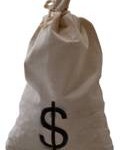 Victims of one of the worst financial frauds in U.S. history may still recover their investment losses, according to a lawyer for the trustee appointed by the U.S. Bankruptcy Court to liquidate Bernie Madoff's money management firm, Bernard L. Madoff Investment Securities LLC. Although it could take years, his legal team still expects investors reap the rewards of big recoveries from banks and other investors that may have aided or benefited improperly from the Ponzi scheme.
"Notwithstanding certain recent court decisions, the trustee remains confident that ultimately he can pursue his causes of action against defendants who acted in bad faith, resulting in recoveries that will hopefully fully satisfy the investors with valid claims," David Sheehan, lead counsel for trustee Irving Picard, told Reuters.
Prosecutors estimated Madoff's Ponzi scheme at $64.8 billion, indicating amounts that customers supposedly held at his investment firm shortly before he was arrested. However, that figure does not reflect actual customer losses, which the trustee projects to be $17.3 billion.
So far, Picard has approved $17.3 billion in claims for Madoff investors and recovered $8.7 billion, the majority from a single settlement. However, the bulk of the settlement money is tied up in litigation, and the trustee has paid out just $325 million so far.
Picard's biggest legal setback came just last week when U.S. District Judge Colleen McMahon in Manhattan dismissed some $20 billion in claims against JPMorgan Chase & Co and UBS AG, more than 90 percent of what he had sought. McMahon ruled that Picard lacked power to pursue most of his claims against JPMorgan, once Madoff's main bank, and UBS, which provided services to funds that fed money to Madoff.
The judge said those claims belonged to former Madoff former customers. Under the same logic, McMahon's colleague Jed Rakoff in July struck $8.6 billion of claims against HSBC Holdings Plc. and others. Picard is appealing the decisions.
As the Madoff case demonstrates, recovering investment losses often requires persistence and the aid of a skilled attorney. If you were the victim of an investment scheme, we may be able to help you recover your losses. Contact us today at 215-839-3953 for a free consultation.
At Wall Street Fraud, we are dedicated to offering assistance to those who have been hurt by improper corporate or investment practices.
If you have been the victim of stock brokerage fraud, securities fraud, mutual fund fraud, stockbroker fraud, annuities fraud, or any other type of investment fraud, please contact us today for a free case evaluation. Our talented and aggressive legal and professional staff is eager to help you recover your losses.