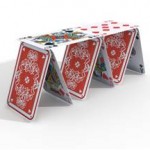 Peer-to-peer lending is quickly gaining in popularity among investors through online websites and social media. While this new type of investment may seem like a good way to secure a loan or other investment product, it can also be a trap for unwary investors.
What Is Peer-to-Peer Lending?
Peer-to-peer lenders make consumer loans and often issue securities. What makes this lending unique is the use of the Internet as a marketplace. In essence, it involves loan "matchmaking" on the Internet.
The current economic downturn has caused financial institutions to become increasingly conservative about making loans. Through the online borrowing and lending practice of peer-to-peer lending, borrowers generally obtain loans that would otherwise be difficult or costly to obtain from traditional banks, while lenders fund such loans based on the promise of a capital return.
What Are Some of the Risks?
Unfortunately, many companies offering peer-to-peer lending are not very upfront about the potential risks. With this in mind, below are some factors to think about before becoming a peer-to-peer investor:
The peer-to-peer lending business model is still in its infancy and some platform operators may be unseasoned businesses. Some peer-to-peer platforms issue securities to investors, and therefore may be subject to federal and state registration requirements. Some peer-to-peer platforms are not authorized to conduct business in certain jurisdictions. It is always a good idea to check with your state securities regulator. To find your state's securities regulator, click here.
Loans are unsecured. Investors are dependent on the borrower to repay the loan. Investors may have no legal ability to pursue the borrower in the event the borrower fails to pay. Furthermore, the identity of the borrower is often not available to the lender. If collection efforts are pursued by the website provider or some other third party, payments after maturity may be retained by the website platform. Collection expenses may reduce the entire amount available to the lender. A borrower may also seek bankruptcy protection, which may result in the discharge of any or all amounts owed.
Limited verification of borrower financial data is performed. The platform may not do a thorough check of the borrower's credit information, income, bankruptcy records or claimed plans for the loaned funds. Borrower expenses may be misrepresented or intentionally omitted by the borrower. Borrowers may incur additional secured and unsecured debts without any restriction. Borrowers may lose income, become unemployed or incur additional
expenses. The health and life expectancy of borrowers is uncertain.
Notes are not FDIC-insured, nor are they guaranteed by any federal or state agency.
Default rates on peer-to-peer loans may be unusually high, exceeding 25 percent on some platforms. In some instances, there may well be very good reasons why a bank would not fund a given loan or portfolios of loans.
Source: NASAA
At Wall Street Fraud, we are dedicated to offering assistance to those who have been hurt by improper corporate or investment practices.
If you have been the victim of stock brokerage fraud, securities fraud, mutual fund fraud, stockbroker fraud, annuities fraud, or any other type of investment fraud, please contact us today for a free case evaluation. Our talented and aggressive legal and professional staff is eager to help you recover your losses.