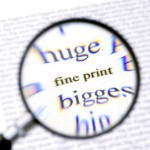 As has been widely reported in the media, brokerage firm MF Global recently filed for bankruptcy after suffering a string of losses from high-risk European bonds, becoming the first U.S. casualty of the region's debt crisis. The collapse has left many investors anxiously wondering what that means for their investment accounts.
According to the New York Times, about 150,000 accounts were left in limbo when Mf Global collapsed. Regulators are currently trying to transfer about a third of the accounts to other commodities brokers and securities firms. The process can take a matter of days or weeks.
However, regulators have not been able to locate all of the money and believe that roughly $600 million in client funds may be missing. Before clients will receive complete access to their funds, the regulators are first going to have to both locate the money and recover it.
To further complicate matters, most of the firm's investments were not in securities, where the dollar value of an investment is clear-cut, but in commodities, which are far less certain. Thus, the determination of who is owed what will take additional time to determine.
While regulators continue to sort out the mess, two class-action lawsuits have already been filed against the bankrupt brokerage as customers struggle to recover funds.
At least one is investigating whether the brokerage firm used client funds to offset losses it incurred in failed investments. Another contends that MF Global made materially false and misleading statements regarding its internal financial controls and liquidity levels.
If you have had funds invested with MF Global, we may be able to help you recover your losses. Contact us today at 215-839-3953 for a free consultation.
At Wall Street Fraud, we are dedicated to offering assistance to those who have been hurt by improper corporate or investment practices.
If you have been the victim of stock brokerage fraud, securities fraud, mutual fund fraud, stockbroker fraud, annuities fraud, or any other type of investment fraud, please contact us today for a free case evaluation. Our talented and aggressive legal and professional staff is eager to help you recover your losses.