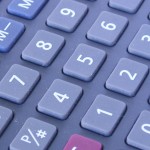 Charging excessive fees and commissions is becoming an increasingly common form of investment fraud. The Financial Industry Regulatory Authority (FINRA) recently announced that it has fined Morgan Stanley & Co. Inc. and Morgan Stanley Smith Barney LLC $1 million and ordered $371,000 in restitution and interest to customers for excessive markups and markdowns charged to customers on corporate and municipal bond transactions.
Specifically, FINRA found that Morgan Stanley charged markups and markdowns ranging from below 5 percent to 13.8 percent on corporate and municipal bond transactions, which were higher than warranted in light of the market conditions, the cost of executing the transactions, and the value of the services rendered to the customers.
FINRA also found that Morgan Stanley's supervisory system for corporate and municipal bond markups and markdowns was insufficient. For instance, the firm's supervisory reports were not designed to include markups and markdowns that were below 5 percent but nonetheless may have been excessive.
In addition, before August 2009, Morgan Stanley's policies and procedures considered only one of two charges that the firm added to the price of a bond when it determined whether a markup or markdown was fair and reasonable.
In addition to the monetary fine, Morgan Stanley was also ordered to revise its written supervisory procedures regarding supervisory review of markups and markdowns in fixed income transactions with its customers.
Source: FINRA
If you have been charged excessive fees by your stockbroker or investment advisor, we may be able to help you recover your losses. Contact us today at 215-839-3953 for a free consultation.
At Wall Street Fraud, we are dedicated to offering assistance to those who have been hurt by improper corporate or investment practices.
If you have been the victim of stock brokerage fraud, securities fraud, mutual fund fraud, stockbroker fraud, annuities fraud, or any other type of investment fraud, please contact us today for a free case evaluation. Our talented and aggressive legal and professional staff is eager to help you recover your losses.