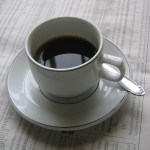 As the stock market continues its bumpy ride and many investors worry about the status of their retirement funds, investment seminars are growing in popularity. Unfortunately, not all of these trading seminars offer sound investment advice; in fact, some are held only to perpetrate securities fraud.
In response to growing concerns about these trading seminars, the SEC's Office of Investor Education and Advocacy recently issued an Investor Alert to warn investors of potential fraud they may encounter at investment seminars that purport to teach investors trading strategies that will allow them quickly and easily to make money trading securities.
In particular, SEC staff warns that some trading seminar promoters may use misleading or untrue statements to lull investors into purchasing expensive products such as trading software or classes.
If you plan to attend a trading seminar, it is important to be able to recognize fraud. Below are some sign to watch out for:
Claims that trading strategies are "easy" or "simple." Trading strategies are not "simple" or "easy." Securities transactions occur in complex financial markets. Investors should be skeptical of anyone making those kind of claims.
Be mindful of "guaranteed" returns. Trading any type of securities carries some degree of risk, and the level of risk typically correlates with the return an investor can expect to receive. Low risk generally means low yields, and high yields typically involve higher risk. Fraud promoters often spend a lot of time trying to convince investors that extremely high returns are "guaranteed" or "can't miss." Don't believe it. High returns represent potential rewards for investors who are willing and financially able to take big risks.
High-pressure sales tactics. Promoters sometimes use high-pressure sales tactics to get investors to buy their trading products and classes without thinking it through. They might claim there are only a few spots left or that getting in immediately will allow investors to see the greatest returns. Any reputable promoter of trading products or classes will let investors take their time to do research and will not pressure for an immediate decision.
Sounds too good to be true. Generally, if a strategy for trading securities sounds too good to be true, it probably is. No strategy for trading securities is fool-proof.
Source: Investor.gov
For more information about protecting yourself from fraud when attending a trading seminar, please check back for tomorrow's post for more helpful tips.
At Wall Street Fraud, we are dedicated to offering assistance to those who have been hurt by improper corporate or investment practices.
If you have been the victim of stock brokerage fraud, securities fraud, mutual fund fraud, stockbroker fraud, annuities fraud, or any other type of investment fraud, please contact us today for a free case evaluation. Our talented and aggressive legal and professional staff is eager to help you recover your losses.