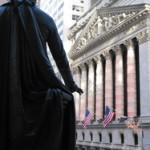 In yesterday's post, we highlighted a growing problem when it comes to investment fraud—trading seminar scams. Today's post shares a few helpful tips from the SEC's recent Investor Alert.
Investigate before the seminar. Before attending any investment seminar on trading strategies, investors should research the people or company promoting the investment seminar as well as the trading products or classes being sold at the seminar to see if they have any history of complaints, fraud, or criminal activity. Investors can check-out speakers at seminars through the following resources:
Ask questions. Investors should always ask questions regarding purported trading strategies. Some questions should include:
How much will it cost to learn the trading strategy? Investors should determine what up-front and continuing costs are associated with both learning and implementing the trading strategy.
What are the risks of this trading strategy? Any trading strategy has risks. Any presentation regarding how to trade securities should have a balanced discussion of benefits and risks. Investors should be wary of any trading strategy that has "no" risks.
Be skeptical of claims of past trading success. Some promoters attempt to validate their trading strategies' effectiveness by highlighting the past trading success of "former students" that have used their trading strategies. Some promoters have these "former students" appear at their investment seminars to talk about their past trading success.
Fraud promoters may provide false or misleading trading records to demonstrate these past trading successes. Investors should always be mindful of any claims regarding past trading success. Past trading success is not an indication of future trading success. Furthermore, investors should independently verify whether the past trading success stories and records are accurate.
Source: Investor.gov
If you were the victim of an investment seminar fraud, we may be able to help you recover your losses. Contact us today at 215-839-3953 for a free consultation.
At Wall Street Fraud, we are dedicated to offering assistance to those who have been hurt by improper corporate or investment practices.
If you have been the victim of stock brokerage fraud, securities fraud, mutual fund fraud, stockbroker fraud, annuities fraud, or any other type of investment fraud, please contact us today for a free case evaluation. Our talented and aggressive legal and professional staff is eager to help you recover your losses.