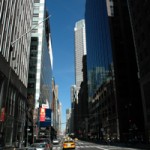 As we mentioned in a post last week, the bankruptcy of MF Global has investor confidence understandably shaken. Many investors may be wondering if their brokerage firm is misleading them about investment losses or even using their funds to compensate.
To help investor's spot a sinking ship, Reuters recently published a great article containing several warning sign investors should watch out for. We have shared a few below:
Set Up a Google Alert to Track Your Brokerage Firm. If you just do a general search, you'll be inundated with emails. But you can curate the feed with a few terms (SEC, enforcement action, lawsuit) to keep the search focused and help you identify red flags.
Dig Deeper Online. BrokerCheck is one of the best places to do some sleuthing. While most people tap this free online database (see brokercheck.finra.org) for the scoop on current and former FINRA-registered individual brokers, you can also get detailed information on 4,501 FINRA-registered firms.
Another website with essential information is the Securities & Exchange Commission's website (sec.gov). Here you can access information either on individual advisers or whole firms. You can quickly see if individuals have ever been fined or suspended, pleaded guilty or no-contest to a crime, or have violated any investment-related statutes or regulations.
A firm penalized for minor violations, such as a bookkeeping error, may still be trustworthy, but beware of any institution with a string of penalties in a short time period.
Look at Financial Statements. For many people, the appeal of reading a financial statement ranks right up there with going to the dentist. But you'll need to do some sleuthing to understand what makes a company tick if you want to get a handle on the financial health of a firm.
For example, MF Global revealed in public filings that it had a long position of $6.3 billion in short-duration European sovereign debt -- more than five times the firm's book value, or net worth. MF Global disclosed its position in European debt as early as May, which could have provided an advance warning to eagle-eyed investors.
Net capital is one gauge the professionals use to measure financial health. "The best way to check out a firm's financial stability is to find out what kind of net capital requirements they have," says Gerri Walsh, FINRA's vice president of investor education.
Regulators require firms to keep a financial cushion to stay in business. One place you can often find reference to net capital is a quarterly earnings release (10-Q), which is available on the SEC's website. But the net capital ratio often varies by numerous factors, such as a firm's type of business and risk profile.
Futures brokers, like MF Global, must report net capital on the CFTC website - providing the most up-to-date information the CFTC has. There are financial reports from futures commission merchants (FCMs) and retail foreign exchange dealers (RFEDs), which are required by law to file monthly. It's easy to download by PDF or Excel files.
If you have had funds invested with MF Global or another failed brokerage firm, we may be able to help you recover your losses. Contact us today at 215-839-3953 for a free consultation.
At Wall Street Fraud, we are dedicated to offering assistance to those who have been hurt by improper corporate or investment practices.
If you have been the victim of stock brokerage fraud, securities fraud, mutual fund fraud, stockbroker fraud, annuities fraud, or any other type of investment fraud, please contact us today for a free case evaluation. Our talented and aggressive legal and professional staff is eager to help you recover your losses.