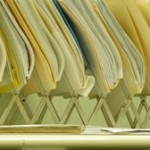 The Securities and Exchange Commission filed a record 735 enforcement actions in the 2011 fiscal year, according to a recently released report. The agency also handed out more than $2.8 billion in penalties and disgorgement. The significant uptick is good news for investors.
Overall, the latest enforcement data suggest that the SEC is working hard to overcome the perception that it was asleep behind the wheel during the early days of the financial crisis by bringing stronger and larger cases than ever before.
In a statement regarding the latest figures, SEC Chairman Mary L. Schapiro stated, "We continue to build an unmatched record of holding wrongdoers accountable and returning money to harmed investors."
Shapiro attributed the agency's improved enforcement record to a number of significant reforms undertaken in 2009 and 2010, which included: flattening its management structure; revamping the way it handles tips and complaints; facilitating the swift prosecution of wrongdoers through a formal program that encourages cooperation from individuals and companies in SEC investigations; and creating national specialized units in five priority areas involving complex and higher risk areas of potential securities laws violations.
Below are a few additional trends that can be gleaned from the enforcement data:
The SEC is still dealing with the financial crisis. In total, the agency filed 15 separate actions related to the financial crisis. The actions named 17 individuals, including 16 CEOs, CFOs, and other senior corporate officers
Insider trading is a top priority for the SEC. Insider trading resulted in 57 actions, an 8 percent increase over fiscal year 2010. Of note, the SEC obtained judgments in 18 actions arising out of its investigation of hedge fund manager Raj Rajaratnam, the founder of Galleon Management, who was recently convicted of multiple counts of insider trading. In addition, the SEC recently obtained a record financial penalty of $92.8 million in its civil action against Rajaratnam.
The SEC crackdown is targeting broker-dealers and investment advisors. The agency filed a total of 146 enforcement actions related to investment advisers and investment companies, a single-year record and 30 percent increase over FY 2010. The SEC also brought 112 enforcement actions related to broker-dealers, a 60 percent increase over last year.
Source: Reuters
At Wall Street Fraud, we are dedicated to offering assistance to those who have been hurt by improper corporate or investment practices.
If you have been the victim of stock brokerage fraud, securities fraud, mutual fund fraud, stockbroker fraud, annuities fraud, or any other type of investment fraud, please contact us today for a free case evaluation. Our talented and aggressive legal and professional staff is eager to help you recover your losses.