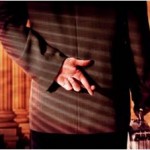 The Securities and Exchange Commission recently charged a San Diego-based investment advisory firm and its president with securities fraud for failing to disclose a conflict of interest to clients and materially misrepresenting the liquidity of a hedge fund they managed.
The Alleged Securities Fraud
According to the SEC, Western Pacific Capital Management LLC and Kevin James O'Rourke urged clients to invest in a security without disclosing that Western Pacific would receive a 10 percent commission. Western Pacific and O'Rourke also failed to register as a broker, failed to provide required written disclosures to clients, improperly redeemed one hedge fund investor's interest ahead of another's, and made material misstatements and omissions to clients regarding the fund's liquidity.
As detailed in court documents, Western Pacific and O'Rourke acted as brokers in the non-public offering of stock by Ameranth Inc. during 2005 and 2006. Ameranth paid Western Pacific a 10 percent "success fee." Even though Western Pacific and O'Rourke advised their clients to purchase the Ameranth stock, they failed to disclose that they would financially benefit from their clients' purchases of stock, and failed to provide any clients with the required written disclosures regarding their role in the offering.
In total, Western Pacific received $482,745 in success fees from Ameranth, of which $450,495 was due to investments made by its clients.
The SEC's Enforcement Division also alleges that from 2005 to 2008, Western Pacific and O'Rourke misrepresented the liquidity of The Lighthouse Fund LP, a hedge fund that they formed and managed. Western Pacific and O'Rourke repeatedly stated that only 25 percent of the Lighthouse Fund was invested in illiquid assets, when in fact 90 percent of its assets consisted of illiquid securities.
According to the SEC's order, Western Pacific used also Lighthouse Fund assets to resolve a dispute with a client who no longer wanted his $800,000 of Ameranth stock. O'Rourke caused the fund to buy some of the stock and permitted the client to use the remainder of the stock to finance his investment in the fund. O'Rourke ultimately redeemed the client's interest in the fund for cash ahead of another client who had previously requested a full redemption.
The Lesson for Investors
As we have frequently discussed on this blog, investment advisers have a fiduciary duty to act in the best interests of their clients. In this case, Western Pacific and O'Rourke fraudulently breached that duty by failing to disclose the commissions they would receive for the recommended investments and lying to clients about the liquidity of the fund they managed.
If you have been the victim of securities fraud, we may be able to help you recover your losses. Contact us today at 215-839-3953 for a free consultation.
At Wall Street Fraud, we are dedicated to offering assistance to those who have been hurt by improper corporate or investment practices.
If you have been the victim of stock brokerage fraud, securities fraud, mutual fund fraud, stockbroker fraud, annuities fraud, or any other type of investment fraud, please contact us today for a free case evaluation. Our talented and aggressive legal and professional staff is eager to help you recover your losses.